Jody and Randy called Stafford Structural Concepts and Design because they had a special project in mind – a Wedding Barn in Oregon City. When Paul went out to meet them and see their meadow, he found that they have a stunning property with a large garden that was perfect for outdoor dinner events and weddings. Later, they all sat down with architect, Elizabeth Metcalf to talk about the design.
Jody and Randy wanted Stafford Structural Concepts and Design to design and build a 20 x 30 shell, with Smart Panel siding and a half loft with a wooden floor. They also wanted a black 29-gauge metal roof. Constructed into this barn were two large doors with local artist signature hinges and hardware. At the back of the barn, two large rolling doors were built that allow for a 10-foot opening. On the side of the barn, four rolling doors create a 20-foot opening. Two widow's peaks and a cupola were also incorporated. Elizabeth Metcalf incorporated the design into plans that were passed through the city.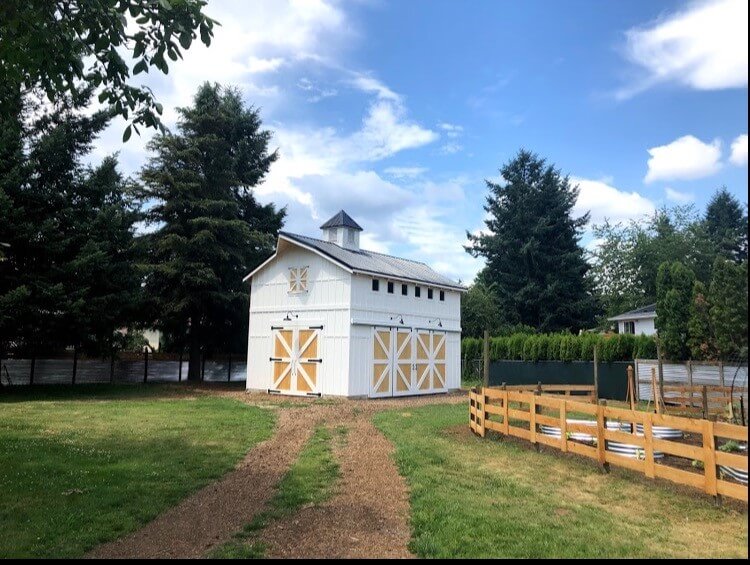 Paul said,
Jody and Randy are very talented do-it-yourselfers and wanted to do a lot of the barn themselves. They designed the interior and did all the painting and electrical. They love to go antiquing, and they found a very cool antique bell to put up inside the cupola. They are very artistic and have great eye for detail.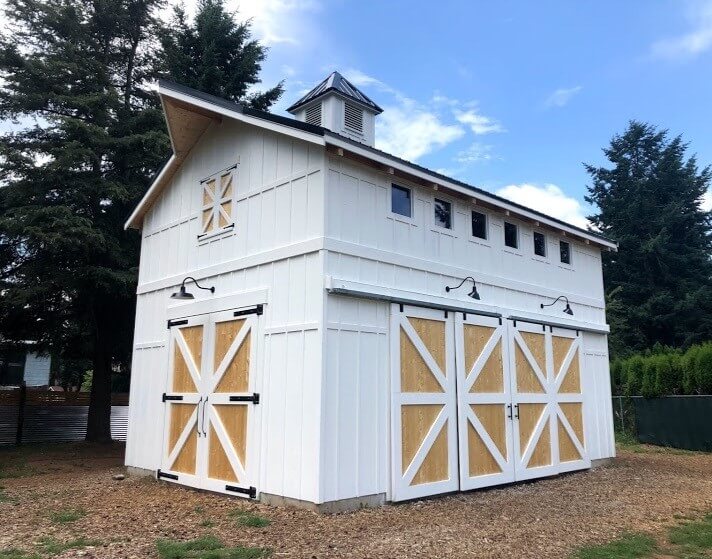 Jody and Randy said,
Working with Stafford Structural Concepts and Design was a great experience. Our barn project ran smoothly, and communication of clarification questions or changes were timely. What I appreciated most about Paul, was his ability to think outside of the box, his ability to creatively collaborate with us and then run with the ideas without a hitch. We love our barn! It turned out even cuter than we imagined